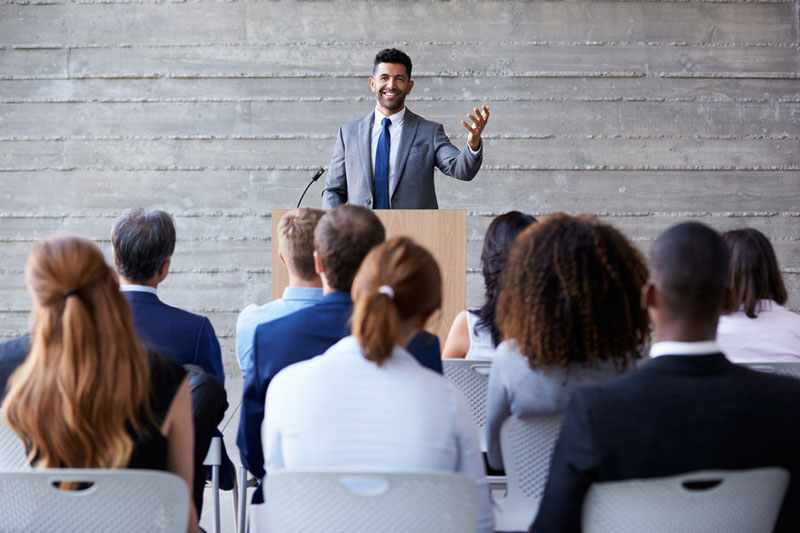 If you are like many Sales Leaders, this is the time of year when you turn your attention to the annual sales kickoff meeting. You picked a date, lined up an offsite meeting space with great food, planned a team-building activity and had travel booked for everyone.
All set! Right?
Not so fast. Don't let this year's sales kickoff meeting be just a distant memory by February. You need to do something to make this meeting meaningful and relevant, not the same old Go Team, Go! We've included some things you can do before, during and after your meeting to deliver maximum value to your sales team throughout the whole year
Invite Marketing to the Meeting
Are you thinking Oh no, not this again. Marketing just sits around picking colors for the Powerpoint and taking credit for anything good that happens. Maybe it's time to give them another chance, because you might not have much choice if you are going to meet 2017 goals. Our friends at CSO Insights asked 500 Sales Executives about their main goals for 2017 (2016 Sales Performance Optimization Study and Key Trends Analysis) and, guess what? Overwhelmingly their #1 goal was to break new accounts. The same study showed that B2B sales generated 47.8% of their own leads and spent 21.7% of their work time doing it. That's one hour in every five looking for leads, and they get less than half of what they need. You could try running a sales effectiveness program again, but at some point there has to be diminishing returns. So you need some help. Let this be the year you sit down with Marketing and help them get something from all of those great automation tools by ensuring you have agreed upon personas and lead definitions. Nobody is against warm leads, invest yourself and your team into making that happen. Open a dialog about what sales collateral and tools you need at each buying stage.
Introduce a Social Selling Program
The days of the feature sell really are gone. Your client has the Internet, they know all about your features. Sales today is building broad-based relationships with client organizations, essentially Account-Based Selling. Proper use of social selling techniques is fundamental to mastering this approach. The value of social selling is evident, it's the implementation that is the issue. In an excellent article from last spring, CSO Insights Tamara Schenk explained how just showing someone how to write a proper LinkedIn profile or use Sales Navigator is not enough. It's about process, not just tools. Sales Professionals will look at this cursory commitment and conclude that "social selling" is just another checked box, and another meaningless task on their plates. Sales professionals need to be shown how a social selling approach can bring value to their efforts to close business and break new accounts. Choose your training wisely. It is essential that it's not a boxed, one-size fits all – it needs to be tailored to your sales process and your buyer.
Pre and Post Meeting Follow-up
How you manage your kickoff meeting is as important as your content. Share your agenda before the meeting and ask for content.  Include marketers, product management and C-level in this process. Provide relevant support materials and ensure that your participants are prepared for what you will offer. This commitment to open communication will have value well past the results of the meeting. After your meeting, if possible follow-up with each participant. Ask for feedback and obtain a personal commitment to implement the programs you proposed.
Coaching and Reinforcement all year
You may have a coaching program for your line sales staff already in place. This year, how about coaching for your front-line sales management(FSM's)? Often they are neglected in the sales training curriculum, as our friend Mike Kunkle noted earlier this year. Introduce your "Coaching the Coach" program at the meeting this year, let your sales pros know that the management team is getting help also.
You may have noticed that we advocate continuous open communication at all levels. Each of our suggestions is an opportunity to serve notice that this year will be the year of communication and teamwork, which are critical to the account-based selling model that we believe is your answer to more sales in 2017.
Let's make your 2017 Sales Kickoff Meeting a great one! Good Selling!