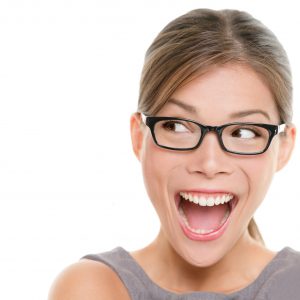 Did you know that social media marketing and SEO are tightly interwoven?  Oh course!  But you might not have thought about the impact on SEO from good social selling habits. Train sales to be good social sellers and marketing will see that social selling boosts SEO results, too. Social selling can enhance your organic ranking, inbound interest and buyer engagement. And that means more leads.
When sales shares engaging content, this amplifies what your marketing team is doing, extending your reach, and engaging more visitors.  And all of this makes search engines happy, which boosts your page rank, which means more visitors see your website, and… I think you are starting to get the picture.
Here are six ways that social selling boosts SEO:
More External Links: Social engagement through your sales team adds more external sites to link to your content. If your sales team shares marketing content that prospects, customers and partners find useful and start sharing, then that adds important external links.  This means the content needs to be high quality and useful.  Checklists, how-to's and reference guides are frequently shared.  Make sure your sales team knows what hashtags to use to attract the right interest.
Referrals from LinkedIn and Twitter: Make sure that your sales team is engaging and sharing on LinkedIn and Twitter to ramp up referral traffic from those sites.
Increase social signals: While there is some debate about how much impact social engagement has directly on SEO, there has been a history of articles and influencers who say it has an impact on how some of the search engines look at social signals. Certainly, anything that gives prospects, customers, and partners more ways to engage with you can't hurt.
Social Media profile ranking: Here's where there is a lot of debate about whether you should let your sales team have their own profiles on social media. What is the best way to support your sales team having a social media profile? Let me answer that with an example: IBM. While you do want your company's social media profiles to rank well and have authority, it can only help the company if one of your employees has a highly authoritative ranking with their social profile.  IBM does a great job being a social company and encourages all employees to be on social media.  Do be cautioned.  Don't just open the door and let everyone run wild; set up guidelines and training so you don't have anyone giving away company IP or spamming the universe.  Help them develop profiles that tie back to your company and include the company URL for reinforcement.
Social Search: Remember that not only does Google search across many social sites (such as LinkedIn and Twitter) but internal social search engines have power as well.  When searching for a brand within Facebook or Twitter you'll see multiple profiles appear.  Make sure that your sales team is coached in building LinkedIn headlines and profile summaries that help them stand out in search and provide guidelines for Twitter as well.  B2B companies might not find Facebook as useful though I am seeing a lot more industry focused Facebook groups appearing.  We'll address that in a later blog.
Twitter Lists: Align Twitter lists to your top keywords and key phrases. Twitter lists are a tremendous resource for sales. I collect up topics around events, speakers, influencers, partners, industry related topics, etc. Lists help me find sharable content for specific topics of interest to customers, or find prospects to meet at events.  Share your top marketing keywords with sales so they can use them to their advantage and rank well while they are at it.  Check out my Twitter profile to see the lists I've created. HINT:  If you liked this article, subscribe to my SEO list for more insights from leading SEO experts.  Read more on using Twitter in B2B Sales. https://oinkodomeo.com/twitter-for-b2b-sales-and-inside-sales/
Now you have six more reasons to train your sales team on effective social engagement based on evidence that social selling boosts SEO.  And that makes another great area where sales and marketing teamwork leads to success.
For more on how to use social selling in your sales process, contact us at Oinkodomeo today. 
About the author: Kathleen Glass is president of the San Diego Chapter of the AA-ISP, is founder of Oinkodomeo, a sales and marketing agency, and has a Top 1% Social Selling Index (SSI) ranking on LinkedIn Sales Navigator.